Events Coming Soon in 2023.
Presented by Grinding with Attitude for Change, Inc.
Grinding with Attitude for Change, Inc. presented the Urban Community Initiative Expo taking place this past summer in Chicago!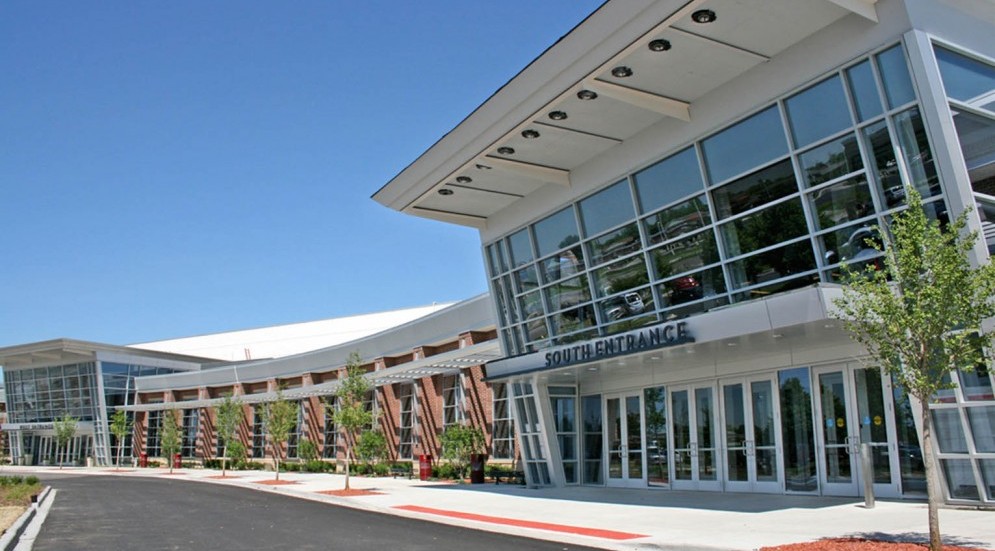 Tinley Park Convention Center
18451 Convention Center Drive Tinley Park, IL
Recent Event July 30, 2022
Speaker Presentations
Workshops
Entertainment
Vendors
Local Artist Exhibition
In-House Food Options
DJ
Gospel Choirs
R&B and Rap performances (clean)
Poetry/Spoken Word
Dance Teams
Fashion Show
Mental Health
How to recognize mental disorders and how it affects the community!
This workshop will address a range of important mental health topics. Learn ways to your improve mental and emotional wellness.
Legal/Justice System
Don't be a victim of the system!
Examine how the criminal justice system affects people as members of society and learn steps for research, practice, and policy.
Faith
The difference between religion and faith!
Learning to identify the similarities between faith and religion, and what aspects differentiate the two.
Health/Nutrition
Healthy living that tastes and feels good!
This workshop is designed to educate attendees on various aspects of maintaining healthy eating.
Elderly Care
Our Seniors are important
This workshop will offer practical techniques for the inclusion of senior citizens. We will learn how to assist the elderly with mental enhancement, and social & emotional engagement. Come ready to learn, laugh and bond!
Environmental Concerns 
In plain sight the truths about our environment that affects us all.
Discuss different approaches for dealing with environmental concerns, procedures, and how it affects our society.
Careers/Entrepreneurship
The unknown comes up! Introduction to various careers, trades & entrepreneurship.
This workshop will teach what to expect while learning a trade including giving you the tools to take command of your next career move that will lead to a great middle-class living.
How to become the boss (entrepreneurs)
Providing the know-how needed for the establishment of one's enterprise, opportunity, and identification to starting your own business.
Internet/Technology/Robotics (the use of it)
Don't get left behind.
This workshop will deal with the different types of technology, the internet, robotics, and how it affects our daily lives.
Relationships/Conflict Management
The importance of respect in our relationships!
This workshop will teach relationship skills with practical ways of applying positive techniques to build better relationships.
Conflict Management 
Why are you so angry? This workshop will teach skills specifically aimed at managing intercultural conflicts in today's global society. You'll explore how to understand competing interests and goals, power imbalances, and other management strategies.
Domestic Violence
In plain sight, the mental, physical and emotional effects of domestic violence.
Domestic violence affects people of all socioeconomic backgrounds and education levels. This workshop will address how to recognize and identify controlling, coercive, and threatening behavior. It will also address how a pattern of behavior in any relationship can be used to gain/maintain power or control over an intimate partner.
Education
The importance of formal and informal education!
This workshop will address the relationship between formal and informal education which is better between the two, the advantages and disadvantages, and the importance of education.
Politics
Your participation and representation count!
Knowledge of politics will enable individuals to make a positive contribution to claim their rights and understand their responsibility as a citizen.
Financial Literacy
Money Management
How to make, manage and grow your money!
Community Development
Increasing the value of our community.
Identifying the key purpose for community development, skills you need, and understanding its purpose and why it's important.
Physical Fitness
Grumpiness, tiredness, negative attitudes sometimes come from a lack of energy, low stamina, and low endurance.
Regular physical activity can improve your muscle strength and boost your endurance. Exercise delivers oxygen and nutrients to your tissues and helps your cardiovascular system work more efficiently. When your heart and lung health improve, you have more energy to tackle daily chores.
This workshop will teach the importance of maintaining a balanced diet for better health and living a happier life. 
Cryptocurrency/NFT/Metaverse
The connection between these 3 and how they will affect our daily lives.
This workshop will address:
Cryptocurrency (or "crypto") – a form of payment that can circulate without the need for a central monetary authority such as a government or bank.

NFTs – unique cryptographic tokens that exist on a blockchain and cannot be replicated. NFTs can be used to represent real-world items like artwork and real estate.

Metaverse – a fully-realized digital world that exists beyond the one in which we live.